...the mere title of the page set conjures up wonderful images and smells! Studio Gypsy released this beauty
"Autumn Mist"
a little while back.
and I used it to scrap the chrysanthemums on my deck. What a show these beauties were putting on!
I went ahead and turned the page into a freebie for you. I hope you like it!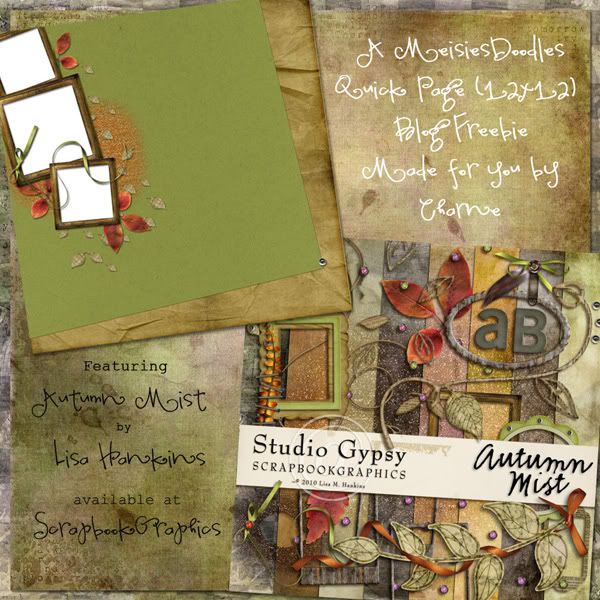 Download you freebie
HERE
I'm in the mood to dig through my stash of treasures and create something FUN....have a great weekend every one!