Pictures/previews for this page have been removed due to Designers retiring and stores closing
Clean and fresh....that is the way I would describe Gypsy Couture's new Page set "Blissful Morning"
and I love the way my LO turned out. There is something about the red against the green and off-white linen that just appeals so much to me!!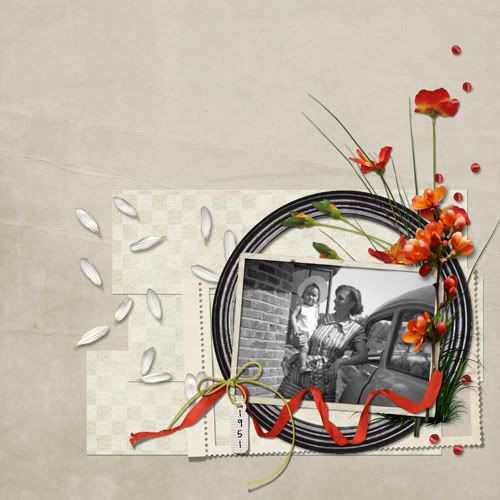 Remember Lisa's kits are always on sale on the Thursday of their release and every Tuesday she has at least one special offer. So be sure to check
her store at the DigiChick
on Tuesdays and Thursdays!
It's been a busy week and I' behind! Hope to be back with a little treat for you, shortly!