The new
U Build It (UBI) Collection
is in the
Scrapbook-Elements store
and both
Rina Kroes
and
Kimberly Stewart
have contributed a wonderful collection of goodies -see
Rina's UBI HERE
and
Kimmi's UBI HERE
.
I used the UBI Collection -mostly Kimmi's stuff- for one of my P365 pages :
Week 40
The colours as well as the theme : Naturally Male means that it is very useful for me. What with all the nature pictures I scrap and having a house full of guys, the frilly flowery froth is reserved for my and my sisters' kiddie pics. ;-)
One of the Muses (the combined CT for Rina Kroes and Kimberly Stewart is known as the Royal Muses)
Bon
, made a set of wordart for us and it is my great pleasure to offer that as the freebie for today. The goodies used for these are only from Rina's collection....hang tight and we'll spoil you with a treat from Kimmi soon!
On the preview you can see small previews of Rina's Naturally Male UBI Collection. These items are all priced at $1-$2 only!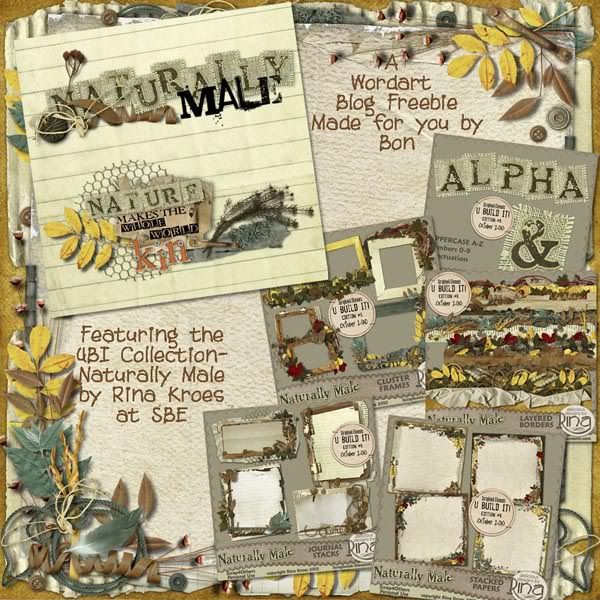 Download your freebie wordart
HERE
Thank
you Bon!