That is amazing!
Thank you
all for stopping by! I had thought of a little mini kit for a celebration, but you gals moved much too fast for me so all I did manage to whip up was a QP freebie for you... it is all autumny and I made it with the beautiful collab by Rina Kroes and Kimberly Stewart
'Creekside Lodge'
hmmm why do I always notice mistakes (on the preview) when it's too late.....sorry about that, but I think the QP is fine ;-)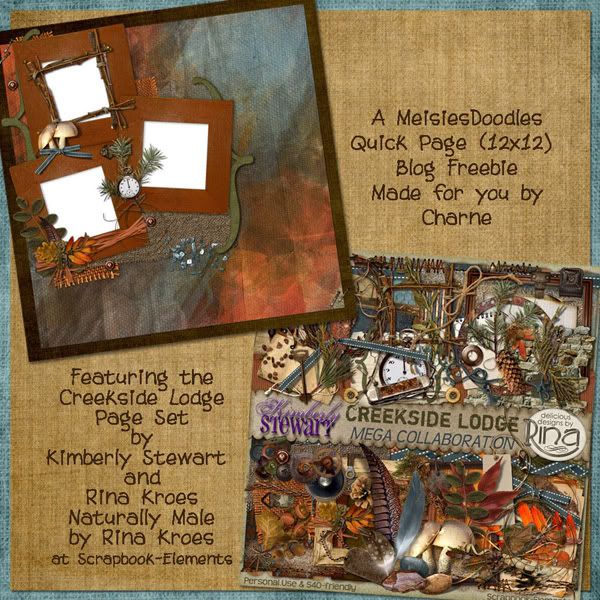 Please note that the page set is a small part of the
Creekside Lodge Collection
(QP albums, frames, clusters, borders, journal tags etc etc) Do yourself a favour and take a look
HERE
17 products in all.
Download you QP freebie
HERE