Pictures/previews for this page have been removed due to Designers retiring and stores closing
Remember the post I did about Danglements? (
see HERE
)...well Rina has a new one in her store today.
This one co-ordinates
with the "Sea Spirit" Page Set.
I'm really pleased with how this turned out!
I blended two papers...I needed that lighter corner in the bottom for the Wordart to show up well. Isn't the Wordart amazing? I found it on the
Tempus Fugit
blog, and the shells are part of it! Super duper stuff!!!
Also...if you head on over to
Rina's Reluctant Recluse
blog, you will find this Quick Page, made by Kabra, waiting for you. It co-ordinates with the
Something Nautical Page Set
released today (see yesterday's post)
I used it for this LO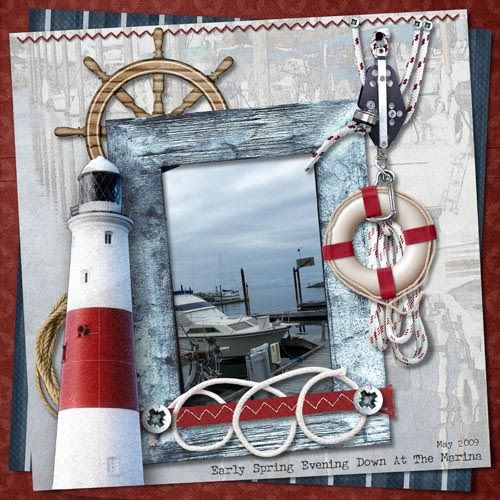 It is a beautiful, sunny day here...with a stiff breeze, I'm blogging while hubby is sailing!
Have a wonderful Sunday!