It was a warm winter's day, back in 1988, when Mr J was playing outside. I took the camera, hoping to get a few pictures when he suddenly turned all goofy. Naturally I started to giggle and the more I giggled, the goofier he got and the more I giggled...well you know how it goes.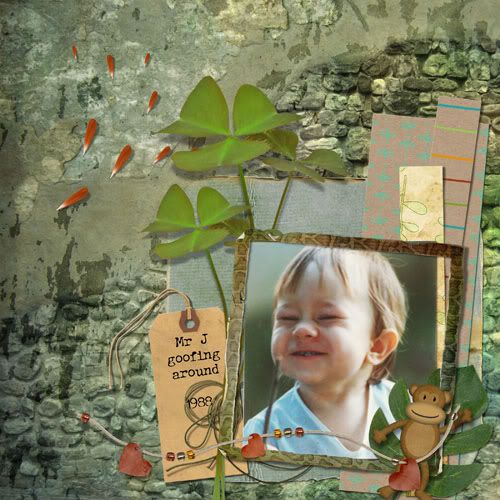 Pictures/previews for this page have been removed due to Designers retiring and stores closing
When I saw the new collab,
"Way out Wild"
by Gypsy Couture and Miss Vivi, it reminded me of these pictures. It is a fun page set full of useful bits and pieces. I'll be making a matching page to this one, with a couple more pictures taken that day.
I'm off to scrap the other page...catch you later!