Pictures/previews for this page have been removed due to Designers retiring and stores closing
...it's a girl thing...I think. And these pictures of my sister always make me think of that phrase.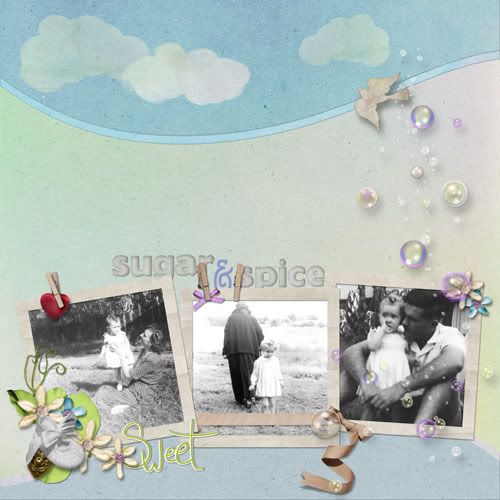 So when I saw
Gypsy Couture's
"Sweet Pea" Page Set
I knew which pictures would suit it! It is so pretty, sweet and sooooo dainty! I love it!
I also used one of Lisa's
Page Genie's #2
templates. The one I used is top left : I rotated it and pulled the curves deeper in over the LO. The curves are wonderful, and I like their understated presence on a page. I also duplicated and off set the curves to get that extra line off colour.
Finally I added the little paper bird from Lisa's Boho Baby Page Set. See Thursday's
post HERE
.
I have made my page into a Quick Page for you so you can see just how adorable this page set is. As always though it is but a small selection of delicious goodies that make their way onto a LO. The kit is stuffed with digi delectables, trust me!
You can download the freebie
HERE
.
Thank you Lisa
for sharing your designs with all the digi scrappers who drop by the blog!