Pictures/previews for this page have been removed due to Designers retiring and stores closing
Do you know what they smell like? The most wonderful of fragrances, one of the smells of my youth, full of memories. That is what comes back to me when I look at Rina Kroes' latest Page Set "The Bells of St Clements" remember to check the Doorbuster sales over at Scrapbook-Elements for additions pieces to the
St Clements Collection!
Fresh, clean and fragrant. Invigorating. That is what it stands for!
Now if you zip on over to
Rina's Blog
, you'll find a beautiful QP freebie by Kabra posted for you there,
and if you scoot over to
Debbie's blog
, you can scoop up another QP.
Add these to the
Quick page album
in Rina's store and you have a beautiful album ready in no time at all! (still only $2.00 till tomorrow ! (Monday))
I also have a blog gift freebie for you today : a border, cluster and decorated tag set. All made with elements from The Bells of St Clements.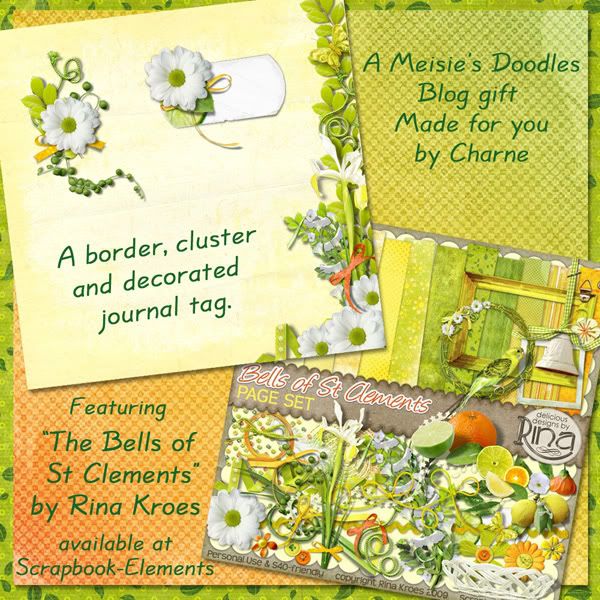 You can download you blog gift freebie
HERE
Thanks for dropping by!