No I don't have, even one drop, of Irish blood in me...but that is not enough reason not to join in the fun! So I put together a couple of Bragbook Quick pages for you, for you to quickly scrap the fun pictures you take today!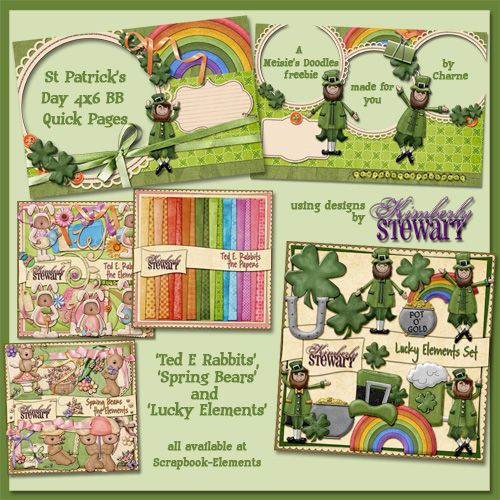 I used papers and elements from Kimmi Stewart's Ted E. Rabbits Kit and frames and journal blocks from Kimmi's Spring Bears Kit. The clovers, leprechauns and other "St. Paddy's" goodies came from Kimmi
"Lucky Elements set"
Got to run...I'm on gallery duty today...will catch you all later...you can download the freebie Quick Pages
HERE
Have a Happy St. Patrick's day!
Pictures/previews for this page have been removed due to Designers retiring and stores closing