Wintershoek. Family Farm. Memories.
Poignant pictures of my family and what was the family farm. If every picture tells a story, this page is a short novel.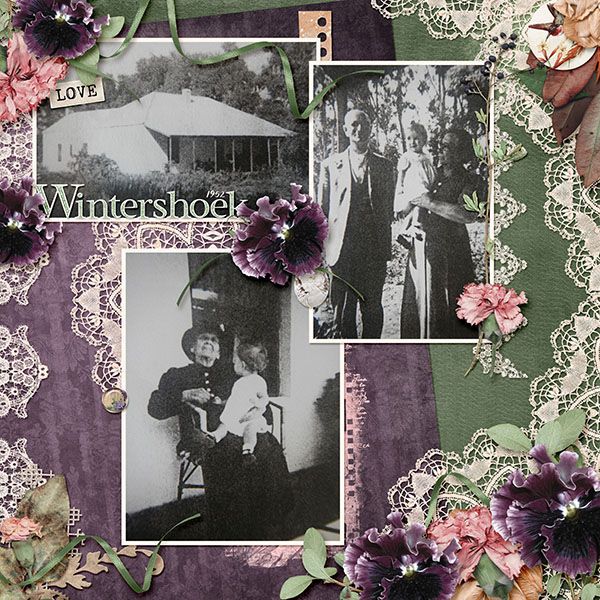 I used
Lonetta Avelar's
new
'Sweeping Hearts Collection'
for my page. Remember that the pieces of the collection are available separately if you don't need all the goodies right away...
Happy Scrapping! :-)