Gypsy Couture's
new kit was released yesterday. It is really BIG and has wonderful goodies inside. It was fun and a little frustrating! to choose goodies to use. the frustrating part was deciding what to leave off LOL
Pictures/previews for this page have been removed due to Designers retiring and stores closing
Take a look at
Winter Dream.
If you click on the image it will take you to the store with more kit previews and some beautiful LO's. There's many more LO's in the DigiChick gallery too.
I selected a couple of pictures of Toad (the dog) for my LO. Snow is not the most wonderful place to be in the winter (Toad prefers the cozy indoors!) but a dog's gotta get out
sometime
, right?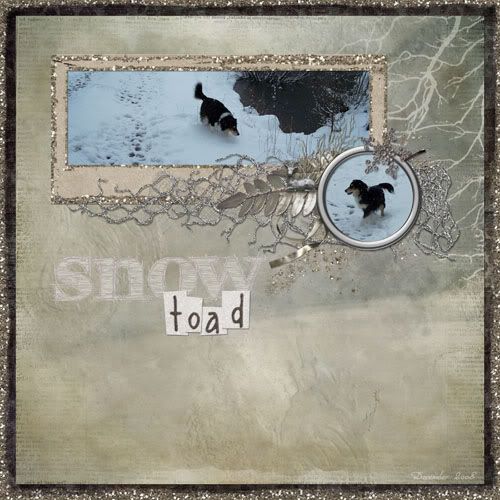 and again I made my LO into a Quick Page for you all. Thank you Lisa for sharing your work in this way with all of us!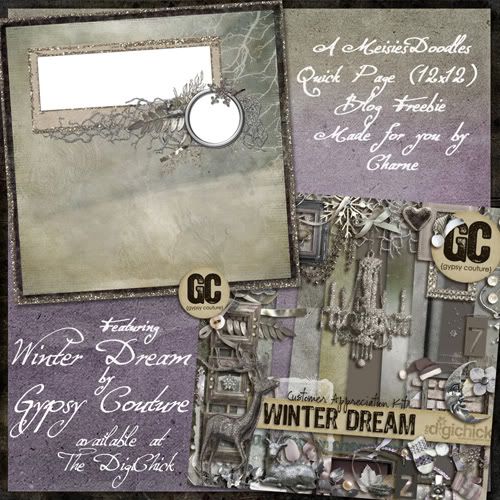 You can download your freebie
HERE.
and the blog train that I mentioned...? well it's coming together...watch this space....