It is that time of year again when the weather forecasts have 'flurries', 'snow' and icy roads in them...
Pictures/previews for this page have been removed due to Designers retiring and stores closing
Gypsy Couture has a bunch of new goodies out for today : cardstock, papers, overlays and alphas. (alvailable in single packs or combos) You can see them all
HERE
in her
DigiChick Store
.
I did this LO using a variety of items. If you click on the piture it'll take you to the gallery with full details and links to the items in the store.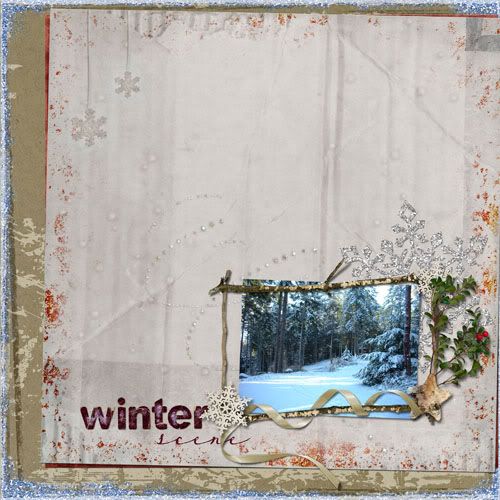 The red berries on the twig made me add a bit of red to the LO...it seemed to need a bit of warmth!
Rina Kroes is releasing a new Christmas Kit on Sunday, and I actually have a QP freebie ready for you. Wonders never cease eh?
Here is a little peek for you
See you soon...Kimberly Stewart is releasing a wonderful collection of Quick Page Albums on Sunday (winter/snow themed) and I'd love to play a bit with those now...