Going for a drive on a Sunday Afternoon was just one of those things that we often did, growing up. I loved it...most of the time. And I started young...that is baby me in my Mom`s arms.
Yeah...I was cute...once upon a time...ROFLOL

Pictures/previews for this page have been removed due to Designers retiring and stores closing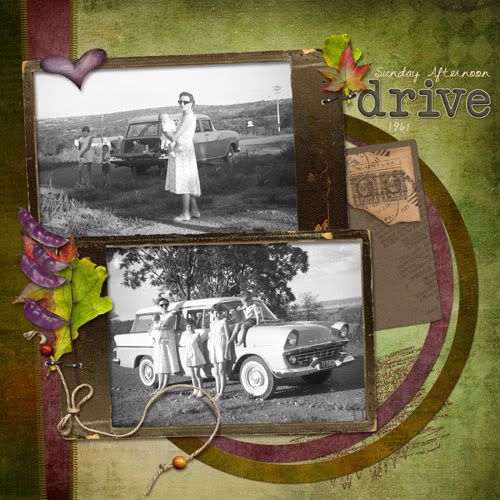 I used a template by Misty Cato, (no longer available) and the kit is Gypsy Couture's new
"Expressions"
Love those colours!!!
Rina Kroes has an AMAZING kit coming out on Sunday...I would love to have a LO ready to show you...till later then!