uhmmm...well in a little bit, ok? Not quite just yet. Ha!
But since I have lots of pictures from last winter still as yet unscrapped, I thought I would make a start (I'm only about a year late, right?), seeing as
Kimberly Stewart
just released her
Winter Joy Kit
this week.
I think Kimmi likes snowmen as much as I do. Take a look at this :
And here is my LO...our 'world' was picture perfect. When I was little we called these 'chocolate box' pictures. Do you remember those boxes of chocolate with pretty pictures on? Lately I've been calling these kinds of pictures 'jigsaw puzzle pictures' . Chop this photograph into 1000 pieces and it'll take a while to make is right! LOL
The alpha I used here is Kimmi's
Snowflakes Alpha
(no longer available)
Finally I have a
freebie QP
for you that you can grab
HERE
...Enjoy!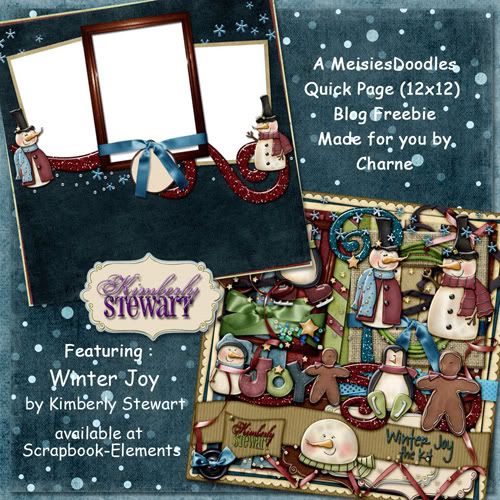 Brr I think I need a warm drink now, all the talk about winter and snow makes me feel cold!
Catch you later!