Pictures/previews for this page have been removed due to Designers retiring and stores closing
My love for the ocean has been life long....I'm so glad to be living near it now.
In the previous post I showed you Rina Kroes new "Sea Spirit" kit....and here is my LO with it.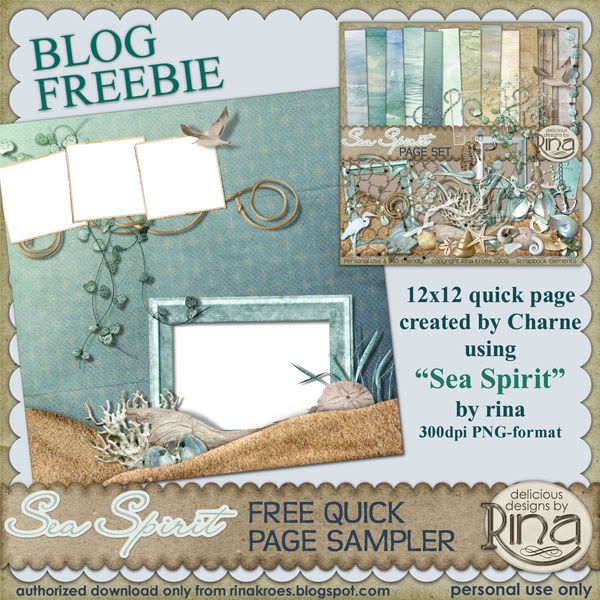 Enjoy! I shall be braving the grocery store today and the ever growing number of tourists....LOL. Our population explodes every summer, without fail...
Don't miss out on super deals during this sale :
Rina
and
Kimmi
both have wonderful products at $1-$2!!!
FINAL DAY - Sale ends Monday May 25th at midnight central The SBE designers have put together some awesome specials for your Memorial Day weekend! Not only are most things in the store* 30% off, but we have a HUGE selection of $1 and $2 items in our
Doorbusters section
!
Don't miss these great bargains!
Scrapbook-Elements Memorial Day Weekend Sale Friday-Monday, May 22nd-25th(sale ends at midnight central time)Over 250
Doorbuster Items
will be available - priced at $1-$2*30% off most items - Exclusions include items regularly priced at $2 or less, Designer of the Month and Spotlight items, Designer Resources, CD Burns, Gift Certificates, Doorbusters and Close Out Specials