Pictures/previews for this page have been removed due to Designers retiring and stores closing
I have so many sea, water and beach pictures, that I am always very happy to find a great kit to scrap them with. I have found and album's worth of pages in
'Free By The Sea"
and the
"Free By The Sea Extras"
, released by
Gypsy Couture
today. Just take some time to look at these previews, doesn't it just make you want to scrap? LOL it sure gives me the urge!!!
I posted a LO on Sunday using these 2 kits
(see previous post)
and I also did this LO :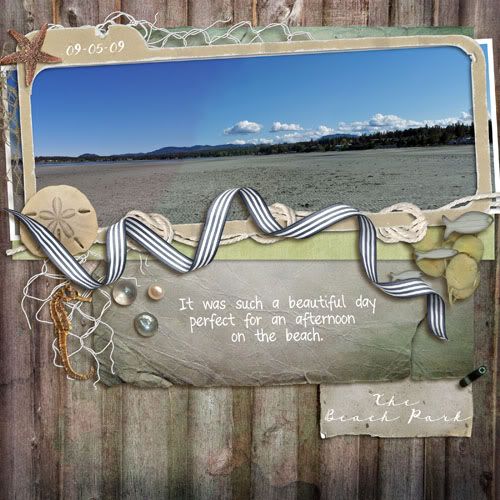 I used the basic plan for this LO for my
freebie Quick Page
for today. It is slightly different because my page is done at 8x8 while the QP is 12x12....it makes quite a difference to the proportions! (btw, the colour shift on the picture is curious : this is a panoramic composite of 3 pictures and one had such totally different colour from the rest....beats me why ;-))
These two kits are on sale today...pick them or put them on your wishlist : you will find them a most valuable addition to your collection!
You can pick your freebie up
HERE
, and THANK YOU Lisamarie for letting me give your stuff away so regularly...I feel like the 'nice' aunt spoiling everybody with gifts! ROFLOL. Remember to drop by
Lisamarie's blog
for news, sneak peeks and give aways! You can also find a link to her blog on the list at the top right of this blog...just click on Gypsy Couture and you're on your way!
See you soon...this has been a bust week, but surely it cannot last forever!