Something I really like about these old pictures I'm working with, is that they are black and white. Really it makes it so easy to combine with any kit, plus the colours emphasize the pictures and vice versa!
Just look what the beautiful colours in this kit does for these wedding pictures! (That was one of my uncles getting married btw) Take a look at that cake! Doesn't it look amazing? That was my paternal grandmother's handiwork.
Family Wedding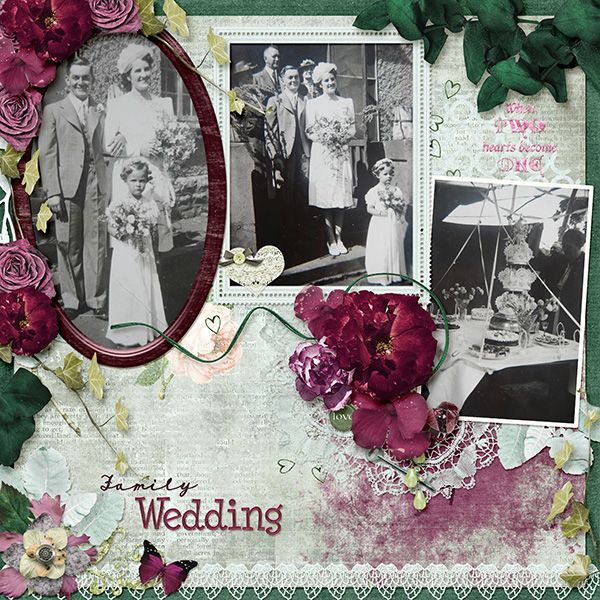 I used
Lonetta Avelar's
gorgeous new
'Love Away' Bundle
for this page. Love those colours!