....then I have a couple of Bragbook pages for you! Our boys are looong since out of the egg hunt stage, but this page set
"Ted E Rabbits"
by
Kimberly Stewart
was just too cute to leave 'untouched' so I thought I would make a couple pages for those of you who have kids happily hunting this weekend.
I have 2 magnetic 4x6 photo holders, that I keep permanently on my fridge. Then throughout the year I change the pictures (BB LO's) as I like.....I was thinking along these lines when I designed these co-ordinating pages....maybe I'll sneak up on one of the real bunnies running around outside for a few pictures for my fridge...what do you think? Is that a good idea? LOL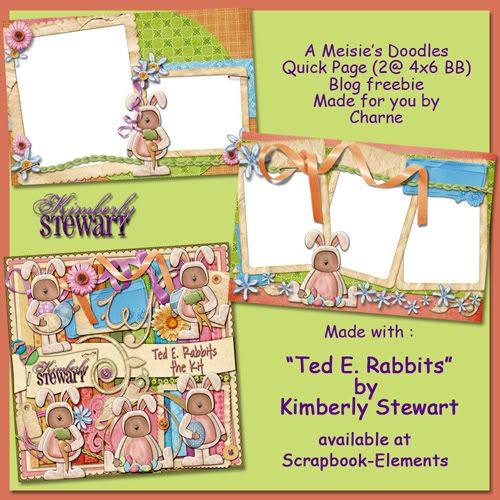 Happy hunting for great pictures with your camera!
You can download your pages
HERE
Thanks for dropping by!