Lonetta Avelar (Creative Victorian Designs) released a new kit collection yesterday : the gorgeous
'Bold Beauty'
Take a look at
the whole collection HERE
Although it does have a Christmas theme, I found it perfect for my page featuring pictures of my mother in 1941. It certainly is appropriate for year long scrapping. I just love those wonderful colours! Yummy!
They work so well with these old black and white pictures I have.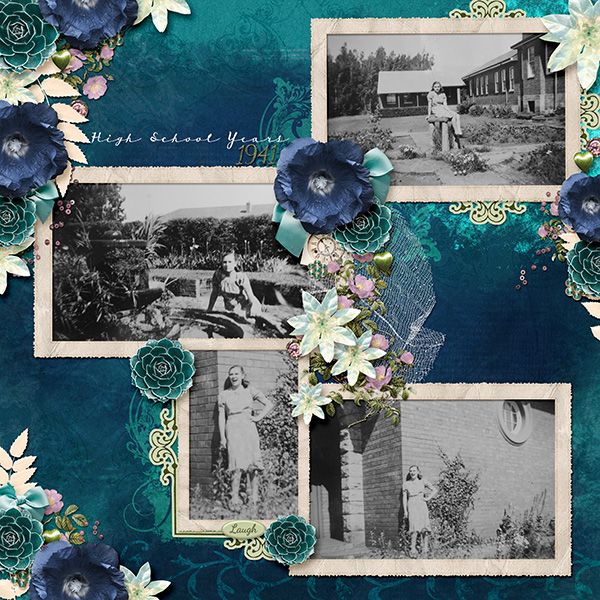 I turned my LO into a freebie for you (thank you Lonetta for your permission!)
Download the freebie
HERE
Before we know it, Christmas will be here! Yikes!