Pictures/previews for this page have been removed due to Designers retiring and stores closing
If you are like me : always scrapping 'old' and 'older' pictures, you would also be looking out for suitable kits. So here's a heads-up for you : Right now,
Rina Kroes
has several items (28 to be exact) on
Close-Out in her Scrapbook-Elements store
.
Go ahead and take a look at what
she is retiring
, including kits, frames and Quick Page Albums.
Unearthed Treasures
is one set (with a couple albums) that will be gone for good. (all images are linked!)
I did this LO with one of the Album pages


And finally a freebie for you : a couple Bragbook Pages made for you, using Unearthed Treasures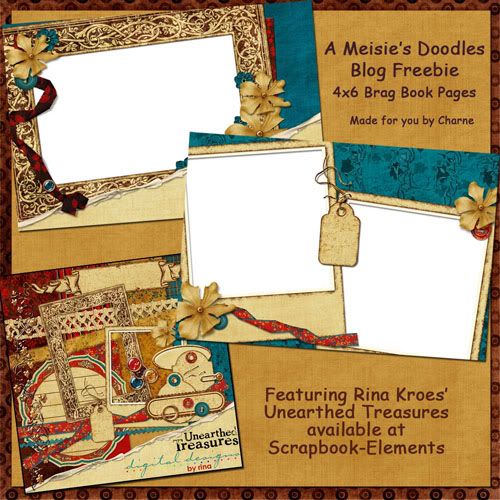 I hope to be back soon with more previews and another freebie. Meantime you can check out
Rina's specials here.