Pictures/previews for this page have been removed due to Designers retiring and stores closing
I had forgotten just how a tired kitten can sleep. You know what I mean? You can talk and prod and pick up....and all they do is sleep. I really wanted to take some pictures of this little guy, but he was not going to oblige me with anything more than a sleeping pose.
Just Adorable....nothing more, nothing less.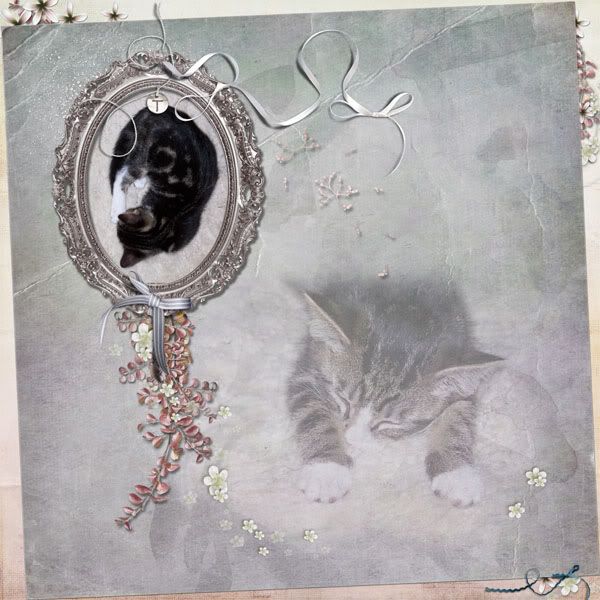 Gypsy Couture's
"Gentle Morning"
Page Set is what I used. New in the store today and as always on sale on the day of release! Isn't is beautiful?
For more LO's with this kit, take a look at
Gypsy Couture's Gallery
at The DigiChick. The CT has some fabulous LO's posted there.