Have a happy day! Best wishes for a fun day to my fellow Canadians!!!
Life has been busy around here. Summer holidays means a change in schedule, but by no means does it get quieter around here. I have more LO's to show you and I hope to do that soon, but for today I'm going to leave you with just this little freebie mini kit. Only 5 papers and a few elements. (I relied completely on commercial use items for the elements (only realized yesterday that I need this done for today...so if you are not 'allergic' to CU stuff, enjoy! and if you are...well...you've been warned....LOL)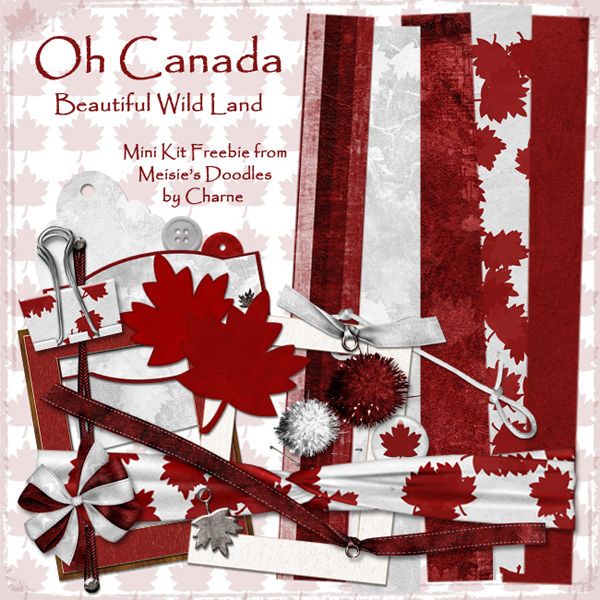 Download your freebie
HERE.
Happy scrapping till the next time!