I would not say they are my absolute favourite LO's to do - I enjoy variety - but they really are special. Of course I'm very fortunate to have a wonderful collection of old pictures to work from. Anyone who has been following along this blog will know that by now!
I recently made these two LO's with a
new Page Set (and Add Ons) by Rina Kroes
. I'm really pleased with how they have turned out and I know already that I will be making more pages with
this collection
for sure. It suits my pictures and my idea of vintage feminine perfectly!
I turned my LO (second one featured here) into a
gift for you
.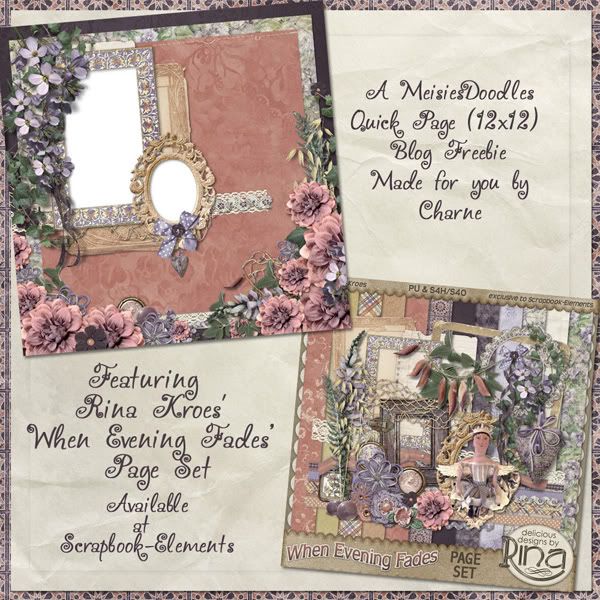 Download the freebie
HERE
Oh and Rina is the Designer of The Month at Scrapbook-Elements for this month (starting this Wednesday 14th. (actually this will be from the 21st, so you still have time to sign up for the newsletter!)) ) Here is a look at her free gift.
Sign up now for the SBE newsletter
if you'd like this beauty. It coordinates with Rina's
Serenity Collection