Finally a freebie for you all...that is for the few who have stuck around when nothing was happening on this blog! If it is good news, then there is more to come as I finished another freebie, just need to get it ready...hope to post it in the next few days.
Rina Kroes
put together a fun page set
Fantastical Future
. There is an add-on set as well as stacked papers, alphas, decorated frames etc. You can find the
Collection HERE.
My freebie for you today is a
border
. I find that with the photo books that I make I often need a vertical border...hence this one. The kit lends itself very well to guy suited LO's and you all know that I need lots of guys stuff ;-)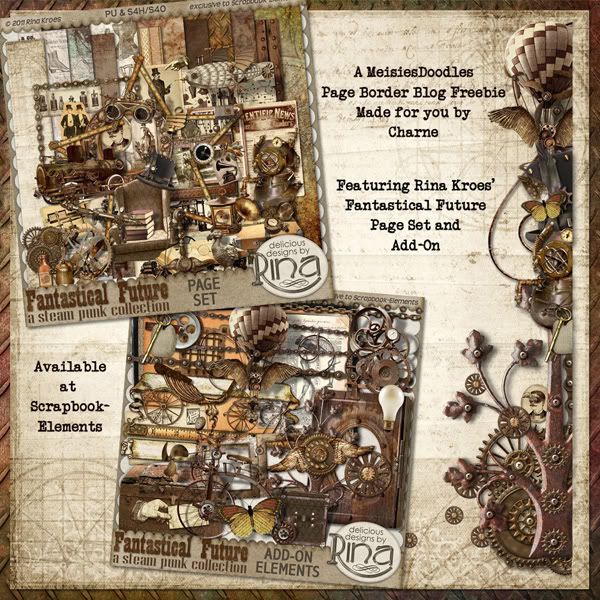 Grab your freebie
HERE
Now I just need to decide if I want to use this one or Rina's latest (
Revelry
) for some new blog wear. I feel it is time for a fresh new look....hmmmm gonna have to sleep on that one...