Here we go!
Week 43.
Autumn is being really nice here in our neck of the woods, but at night it gets pretty cool, so the wood stove makes it nice and cozy. But those chimneys need sweeping, for sure! And I'm glad I don't have to get up on the roof for that chore. My guys can really ham it up and don't mind my flashing camera one bit...but after all these are family memories that need not make sense nor have any value to anybody but us. And a few pictures speak volumes....
I used a new kit by Kimberly Stewart
'Thanksgiving Pilgrims'
for my page. This one is suitable for many beautiful LO's Thanksgiving related or not. I would be wonderful for heritage pages too.
I was enjoying working with this kit so much that I made a Quick page...just because it was so much fun ;-) and decided to offer it to you all. I haven't used it myself yet, but I know I will :o)
You can grab the freebie
HERE
Enjoy!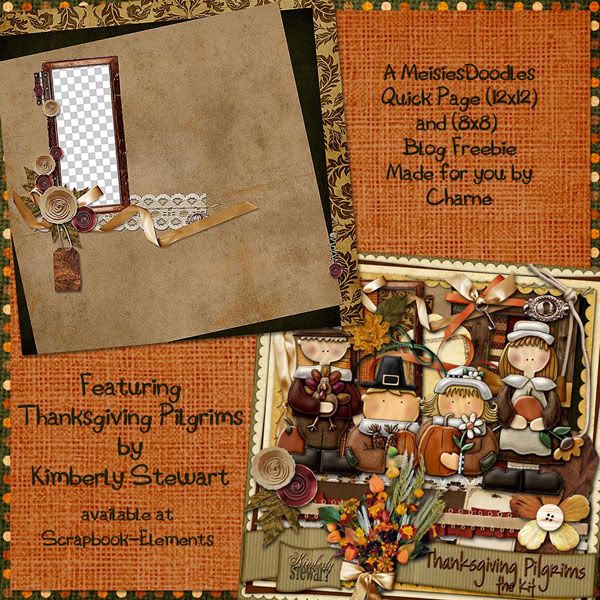 Have a super Thursday :D